A theater veteran, Chuck Wilcox is a teacher with wide-ranging expertise. His relationship to Will Shakespeare is intimate, both as an actor and as an impersonator of the Bard. Chuck is a founding member of Developmental Theatre: Fearless Creativity, beginning in the 70's in its Colorado Caravan and Overland Stage Company incarnations. He also applies his Fearless Creativity to being a poet of Occasional Haiku and other poems, a player of the Tabor pipe, and a master of Riddles.
Currently Chuck can be listened to as Will Shakespeare throughout the Colorado Shakespeare Garden Audio Tour, a three-hour online visual and narrated series of garden history and profiles of Shakespeare's plays.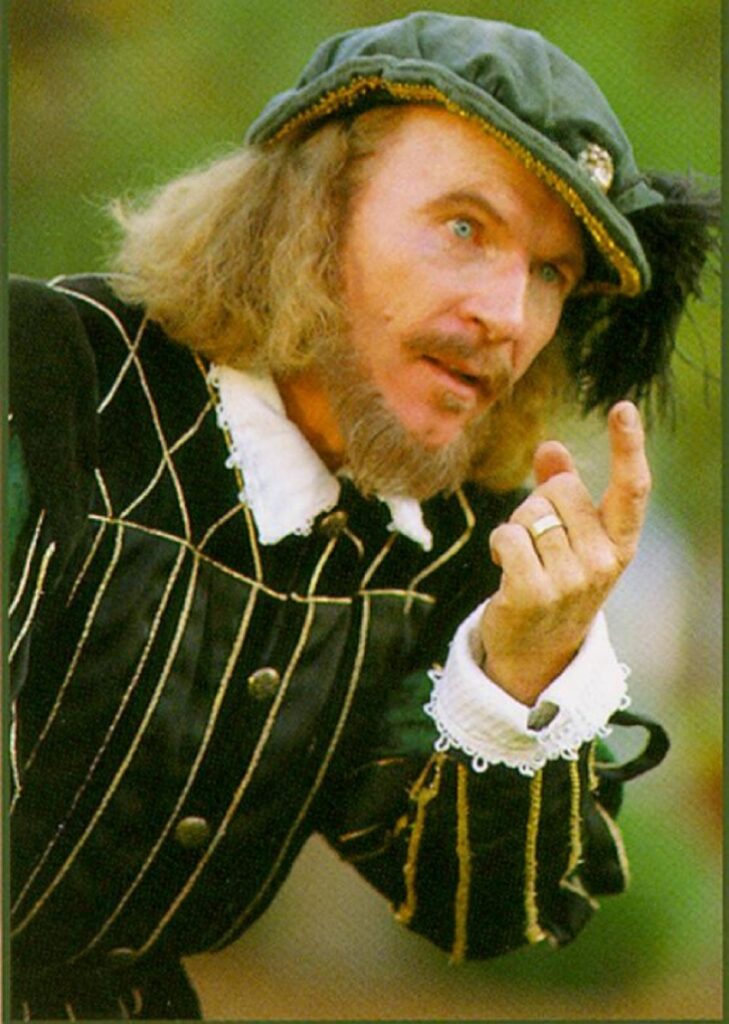 I have dedicated my adult life to the theatre and especially to the works and impersonation of William Shakespeare. I am an expert in Children's Theatre, and particularly enjoy introducing children to Will. Knowing Shakespeare's plays and experiencing their presentations helps me recognize what ideas and forces shape our time in history, and our place in it. The pressures, loves, and experiences of Elizabethan England are in many ways similar to our own. Elizabeth and James made England into a police state, where one's religion and politics could be dangerous. The constant visitation of serious diseases (plague, cholera, smallpox, etc.) made life in England very insecure. These things and others made a person's choices tentative and circumspect. In the plays, but also in Shakespeare's life, we understand something of human frailty.
Chuck's relationship to Will Shakespeare is intimate.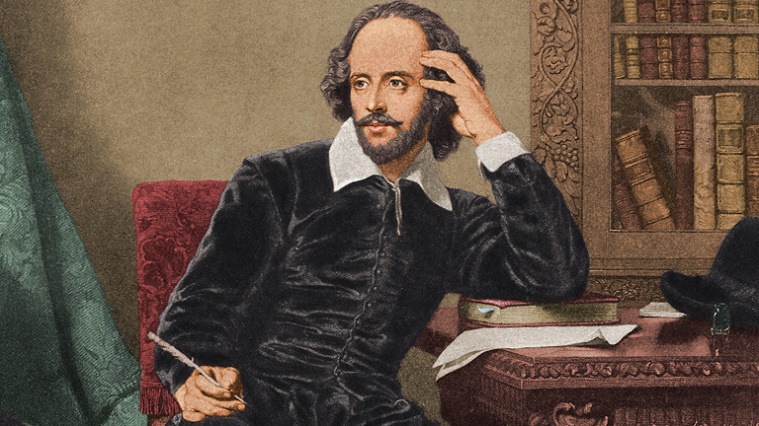 ---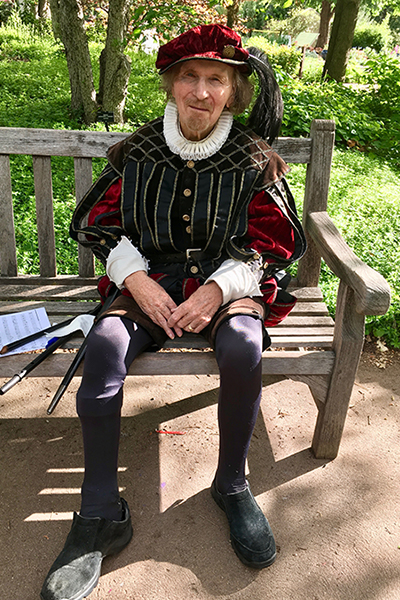 Fearless Creativity
Roger Holzberg stopped by to say thanks for the work we shared at C.U. He said "What I learned from you and our experiences is Fearless Creativity – the ability to just say YES to the challenge, and free fall into figuring out the answers." It's not only what we did, but how we did it and taught it.
Fearless Creativity is a way of life. Beside theatre, I apply it within my other major projects.